New Years Resolution Sadhana 2018| MONDAY  January 1- FRIDAY February 9| 6-7 am
Commit to one hour, one day at a time, for 40 days.  Historically, 40 days have been known as a sacred time period. It is a length of time often referred to in ancient traditions for enacting change. Doing something for 40 days can make or break a habit in a person. If you are consistent in your personal practice, it clears old subconscious patterns, sets up new positive patterns, and can change your life for the better.
clarity and truth
New Years Resolution : Starts on Monday, January 1 and ends on Friday, February 9, 2018
Strong Heart, Radiant Presence.  Own Who You Are. Make the Commitment.  You'll be Glad.
video: So Darshan Chakra Kriya  pdf: So Darshan 
with Guru Charan Epic Wahe Guru
lead by Justin Ram Das
See what a 40 day commitment can do for you.
Pricing
This Sadhana is meant to do at home on your own.  Join the Metta Community in a constellation of practitioners, while each of us reboot to withstand the pressures of the time.
In studio: 108$ for entire 6 weeks (30+ sessions in studio)
5$ drop in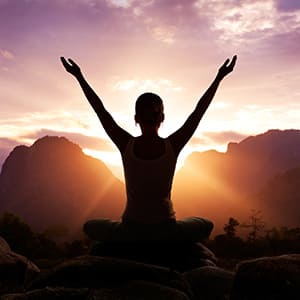 Your commitment supports your practice, the space and the community.  The power of group consciousness begins with you.
** (Monday-Friday and most Saturdays in studio with community, Sundays are reserved for self practice at home)
Shift your life.
Experience Yourself.
Archive of Previous Challenges